Additional
Resources
Bible Way to Heaven...
1. Realize there is none GOOD (Romans 3:10 - As it is written, There is none righteous, no, not one.)

2. See yourself as a SINNER (Romans 3:23 - For all have sinned, and come short of the glory of God.)

3. Recognize where SIN came from (Romans 5:12 - Wherefore, as by one man sin entered into the world, and death by sin, and so death passed upon all, men for that all have sinned.)

4. Notice God's PRICE on sin (Romans 6:23 - For the wages of sin is death, but the gift of God is eternal life through Jesus Christ our Lord.)

5. Realize that Christ DIED for you (Romans 5:8 - But God commended His love toward us, in that while we were yet sinners, Christ died for us.)

6. Take God at His WORD (Romans 10:13 - For whosoever shall call upon the name of the Lord shall be saved.)
Take GOD at His Word and claim His promise for your SALVATION - Romans 10:9-11
"That if thou shall confess with thy mouth the Lord Jesus, and shalt believe in thine heart that God hath raised Him from the dead, thou shalt be saved. For with the heart man believeth unto righteousness; and with the mouth confession is made unto salvation. For the scripture saith, Whosoever believeth on Him shall not be ashamed."
Now pray, confess that you're a sinner, ask God to save you, and receive Christ as your SAVIOR.
If you have more questions or need further assistance in this area, please don't hesitate to
contact
us...
How Well do you know the Bible?
We have a sincere desire that people have an oppotunity to know what the Bible proclaims. The average American spends over 30 hours a week watching TV, while not even 1 hour reading the Bible. Life is full of questions needing answers. The Bible contains everything we need to know this side of heaven. It is God's instruction manual to his creation.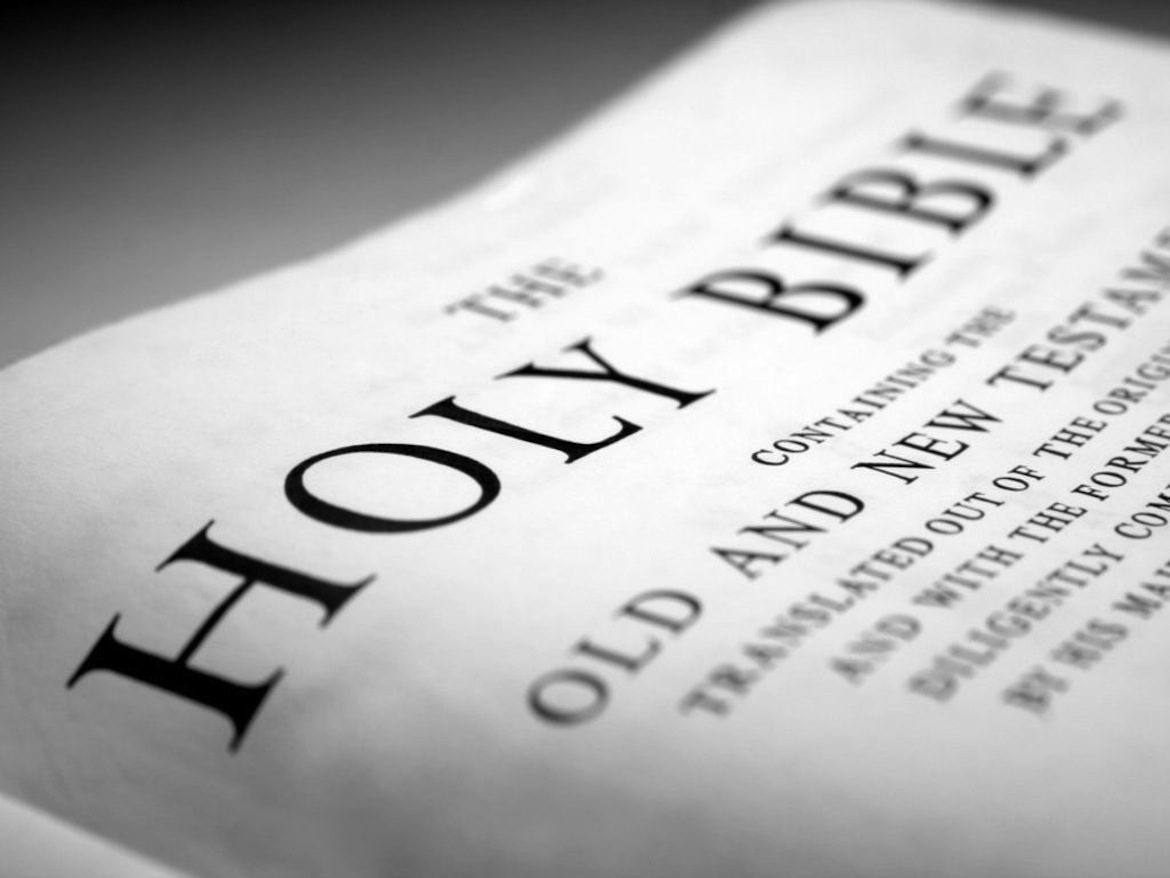 The Bible answers such questions as:
"Why does God allow terrible things to happen?"
"Did man really evolve from apes?"
"What happens after we die?"
"How can I know I'm going to heaven for sure?"
As for the future
The Bible reveals the answer to such questions as:
"Is the nuclear bomb referred to in the Bible?"
"Why does the Bible say that heart attacks will increase in the last days?"
"Is there any connection between the UPC symbol and the mark of the beast (666)?"
"What was the significance of Israel regaining their land again in 1948 after 1900 years?"
"What Bible significance do the USA, Russia, China, and Israel play in the end of the world?"
"What about the earthquakes and crazy weather patterns?"
"What about the Bible and the AIDS plague?"
"What part does the computer or satellite TV have in Bible prophecy?"
The Bible is not an old outdated history book. It is as up to date as today's newspaper. We would like to offer a home Bible study course to you to encourage an interest on your part in the Bible.
Course
We have compiled a 7 week course, free of charge for you to complete through the mail, in the privacy of your home. There is absolutely no obligation on your part whatsoever. We simply offer this course as a labor of love to help people learn the Bible. We believe it could be a tremendous blessing to many lives, including yours.
Interested
If you are interested in taking the "Christian Home Bible Course", please fill out the
Contact
form and indicate that you are interested in taking the "Bible Study" course. All we ask is that you have a sincere desire to increase your Bible knowledge.
This section provides answers to some common queries about us or our services.
External WebSites
The following sites are listed here because it is felt that they might be of some possible interest or value. It should be clearly understood that no site listed here has 100% approval of the Calvary Baptist Church, or the Pastor. Sites change constantly and it is impossible to monitor every site continually. However, it is felt that these sites may be a help to some.
Remember: Don't accept everything you read on these sites just because they are listed here.